The SME Growth Observatory of the Jordan Enterprise Development Corporation (JEDCO) has just published the GEM Jordan 2016/2017 National Report.
With data having been collected last in 2009 and before that in 2004, the new report provides a much needed update.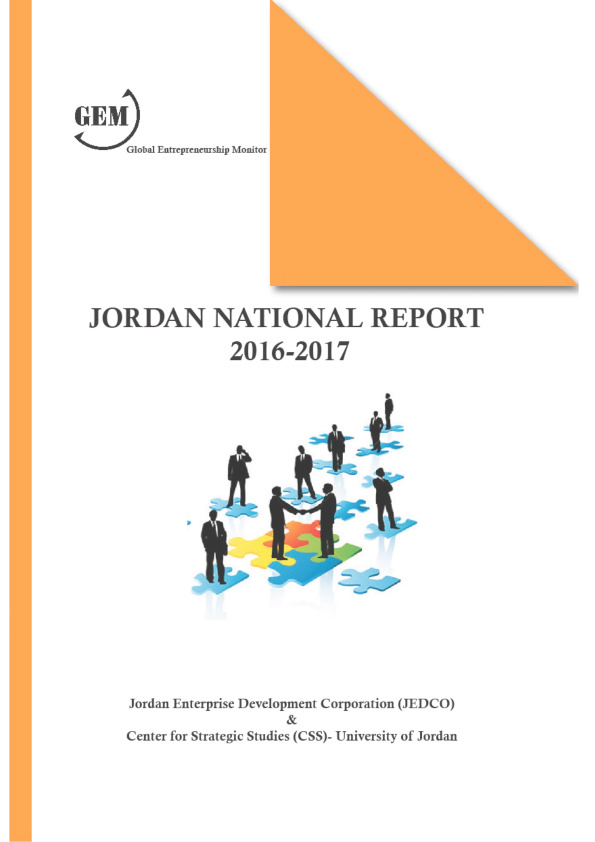 The report finds that Total early-stage Entrepreneurial Activity (TEA) has decreased over time; from 18.3% in 2004, 10.2% in 2009, and down to 8.2% in 2016.
A worrying finding is a high discontinuation of business rate - for every five individuals currently starting or running a new business, there is one individual who has discontinued a business in the past year. Indeed, of the 64 economies participating in the GEM 2016 study, Jordan's discontinuance rate was the second highest, at 21.2% of TEA.
Jordanian men are far more likely to start-up than their female counterparts, with a female TEA rate of 3.3% versus a male rate of 12.8%. This ratio has remained relatively unchanged since 2009, and means that the kingdom had, alongside Germany, Italy and France, the lowest level of female involvement in early-stage entrepreneurial activity in the GEM 2016 study.
Click here to read the full report