Early stage entrepreneurs have high growth aspirations, ranking first against comparator countries across Europe, in terms of their significant five-year employment expectations, according to the recently published GEM Ireland 2018-19 National Report. One in three expect to create at least ten jobs, with most early stage entrepreneurs (83%) expecting to become employers. Ireland leads the way in creating employment across Europe, as this is well above European average (70%). By comparison The Netherlands has a higher rate of early stage entrepreneurs in the population, but only half expect to create jobs.
The report also found that 26,900 people were involved in starting a new business in 2018 with one in five aspiring to start a new business in the next five years. This is an increase from previous years, placing Ireland in 5th place across Europe.
Successful entrepreneurs are also found to be in high regard, with Ireland ranking first across Europe. This is an ongoing trend for Ireland, and there is seen to be a successful supporting culture for entrepreneurs across the county and in the media. Despite this, entrepreneurship is not seen as the best career opportunity, with ratings at average levels for Europe.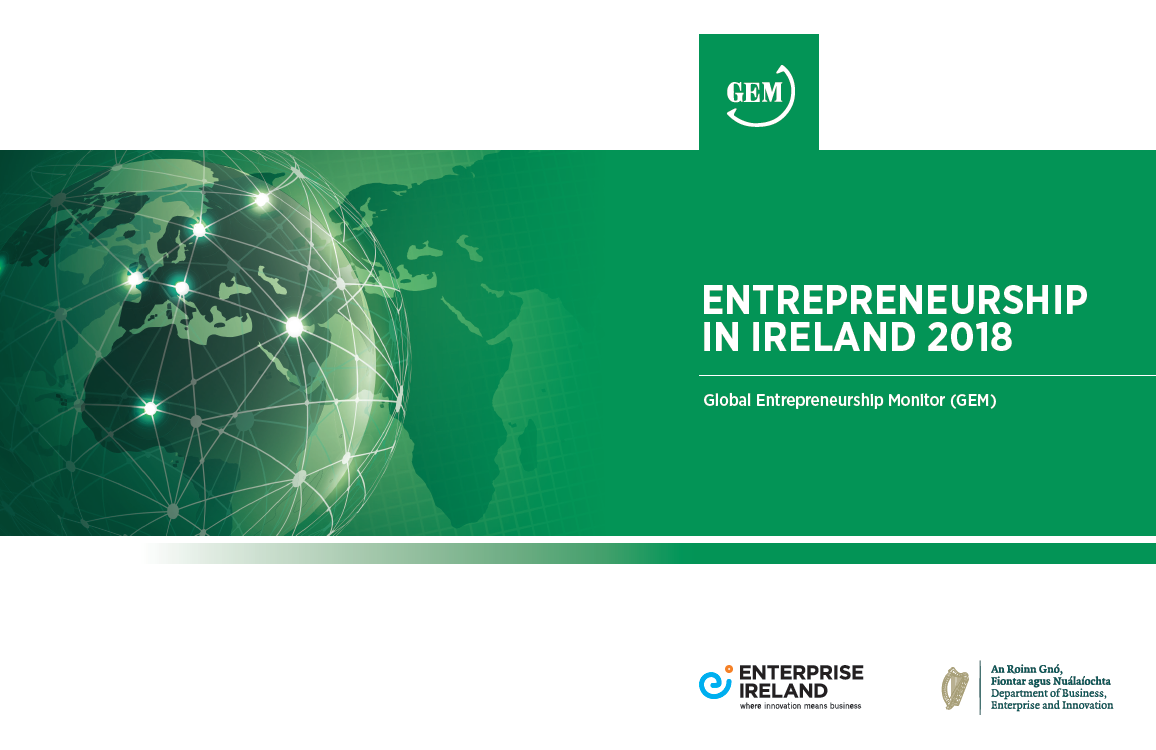 Released on 12th August 2019, the report is sponsored by Enterprise Ireland with the support of The Department of Business, Enterprise and Innovation.
Heather Humphreys TD, Minister for Business, Enterprise and Innovation said, "Each year, the data obtained through the GEM survey provides a unique and in-depth insight into entrepreneurship, a key focus of our new, whole-of-Government strategy, Future Jobs Ireland. It is heartening to read that the jobs growth expectation of early-stage entrepreneurs in Ireland is ranked first across Europe and against comparator countries. This underlines the strong employment impact that early stage entrepreneurs have in Ireland, where one in five expects to employ 20 or more over the next five years.
"I am particularly pleased by the fact that the gap between the number of male and female entrepreneurs is narrowing and that there has been an increase in the rate of women in Ireland becoming entrepreneurs. Ireland is now ranked 5th highest in Europe in this regard, which is proof that our ongoing efforts in this space are paying off."