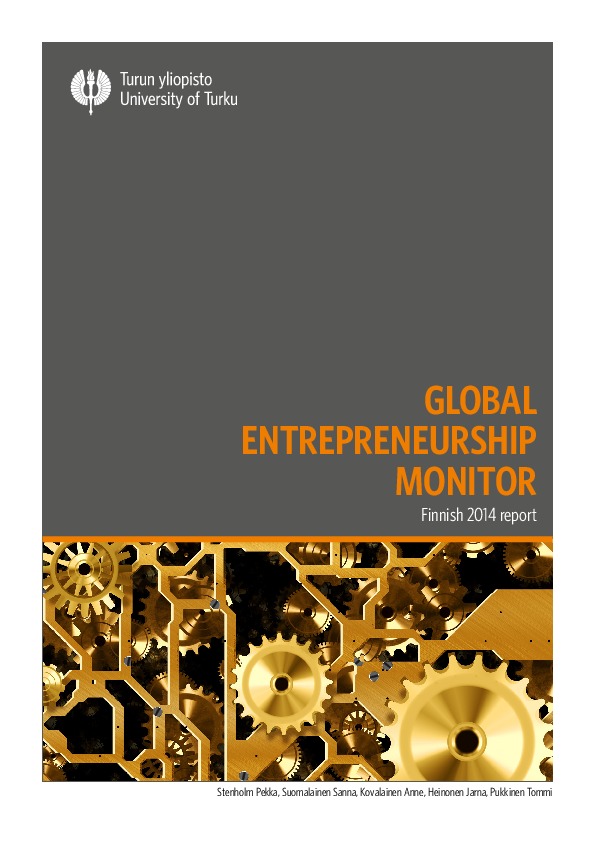 Year of publication: 2014
Category: National Reports
Language: English
Upload date: 2015-10-14
Finland is a competitive and business friendly economy with its well-developed and well-functioning support system for entrepreneurship. As to overall economic performance and business environment Finland is still a prime member of EU countries. Despite the supportive policies and environment for entrepreneurship, positive perceptions on business opportunities and high entrepreneurial potential do not turn into potentially growing and remarkable start-ups and new businesses. Finland has potential entrepreneurs with new ideas and skills, but we still seem to lack the ones who take the initiatives and exploit the opportunities. Moreover, there is a danger that the prolonged economic downturn and the lack of other employment options create increasing amount of entrepreneurs with rather modest aspirations and performance levels, particularly with regard to growth expectations, innovation-orientation and international orientation. Fortunately, in Finland the entrepreneurial employee activity is still at the average level among EU member states although it has declined. Entrepreneurial employees have good perceptions of opportunities and their entrepreneurial skills. This asset is hardly fully exploited in existing organisations and continuous work needs to be directed to those existing organizations.