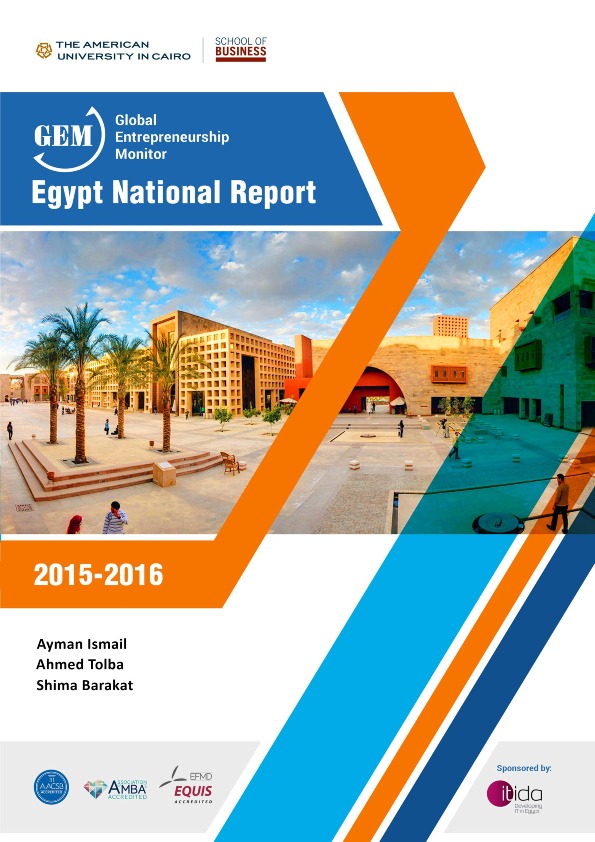 Year of publication: 2016
Category: National Reports
Language: English
Upload date: 2016-11-15
Entrepreneurship is a key driver for economic growth, job creation and competitiveness. It is also a great vehicle for socio-economic inclusion, youth engagement and a free and competitive economy. Over the past decade, Egypt has witnessed an entrepreneurial revolution, with a growing number of support organizations, emerging policy focus, and numerous government and donor support programs. The authors have been at the heart of this revolution through active involvement in the emerging entrepreneurship ecosystem, academic and applied research, and teaching. However, despite our progress as an ecosystem over the past decade, a lot remains to be done. Many of the successful programs operate on a small scale and need to be scaled up to the national level. Significant government and donor investments are pouring into the ecosystem, but need to be better focused and targeted using evidence-based analysis. Our collective knowledge of entrepreneurial behaviors, motivations, and attitudes in Egypt remains limited and anecdotal. There is visible need for more rigorous research to understand the behavior of individual entrepreneurs, the dynamics inside the startup firm, the culture at the national level, and the policy and regulatory framework at the government level. GEM provides a comprehensive study of entrepreneurship, tracking individual motivations, behaviors, and attitudes towards entrepreneurship in Egypt, and benchmarking them against GEM global figures and historical trends. GEM also examines the different elements of the entrepreneurial ecosystem in Egypt and provides insights on the strengths and weaknesses in each area. GEM Egypt report is a key resource for policy makers, practitioners, and development organizations. It provides evidence-based analysis on the characteristics of entrepreneurship in Egypt, with the objective of guiding policy decisions, institution building and investments decisions.