GEM 2015 / 2016 Latin America and Caribbean Regional Report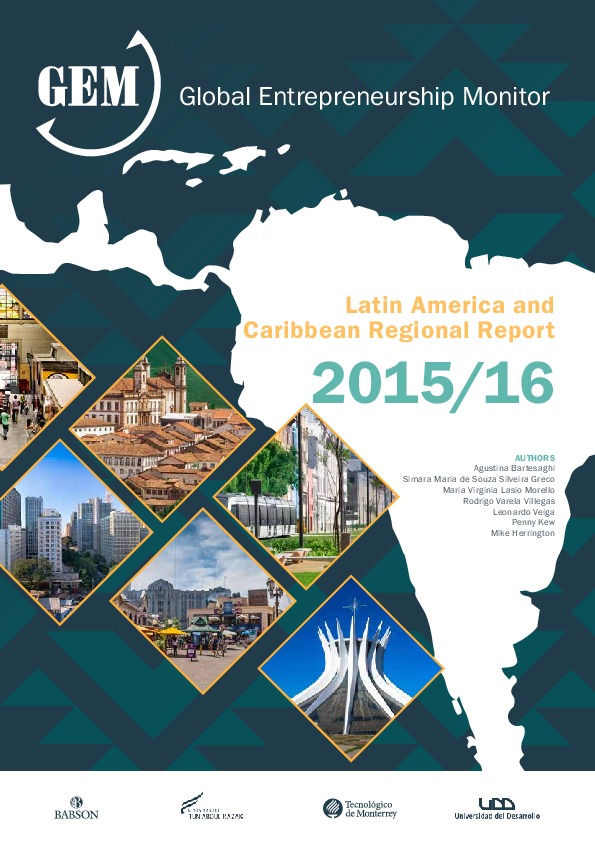 Year of publication: 2016
Category: Special Topic Reports
Language: English
Upload date: 2016-10-04
In the last 15 years, the Latin American and the Caribbean region has undergone significant changes, mainly for the better. Since 2003, the Latin American and the Caribbean countries (LAC) have recorded a level of economic performance surpassed only by Asia and very similar to that of Africa.
However, over the past five years, the LAC region has faced a continuing decline in growth, as a result of an external environment particularly adverse to commodity exporters. Falling commodity prices have added to the persisting challenge of low levels of trade, investment and savings, and low productivity growth.
In order to create long-term sustainable and inclusive growth and to continue on the path of development, the region will have to adopt strategies aimed at increasing the prevalence of dynamic enterprises based on innovation. It is therefore imperative for policymakers in the region to focus on establishing an enabling environment in which entrepreneurs can emerge, compete and innovate.