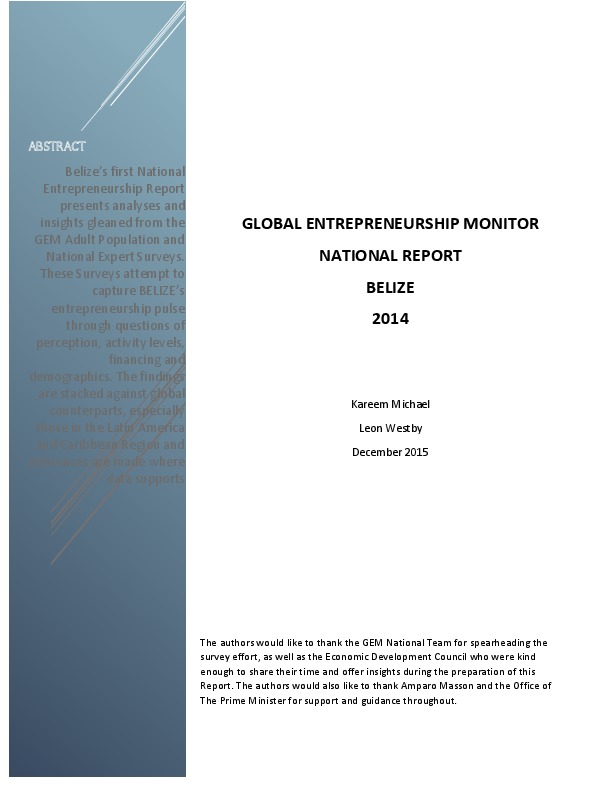 Year of publication: 2014
Category: National Reports
Language: English
Upload date: 2016-03-08
Belize's first National Entrepreneurship Report presents analyses and insights gleaned from the GEM Adult Population and National Expert Surveys. These Surveys attempt to capture BELIZE's entrepreneurship pulse through questions of perception, activity levels, financing and demographics. The findings are stacked against global counterparts, especially those in the Latin America and Caribbean Region and inferences are made where data supports.