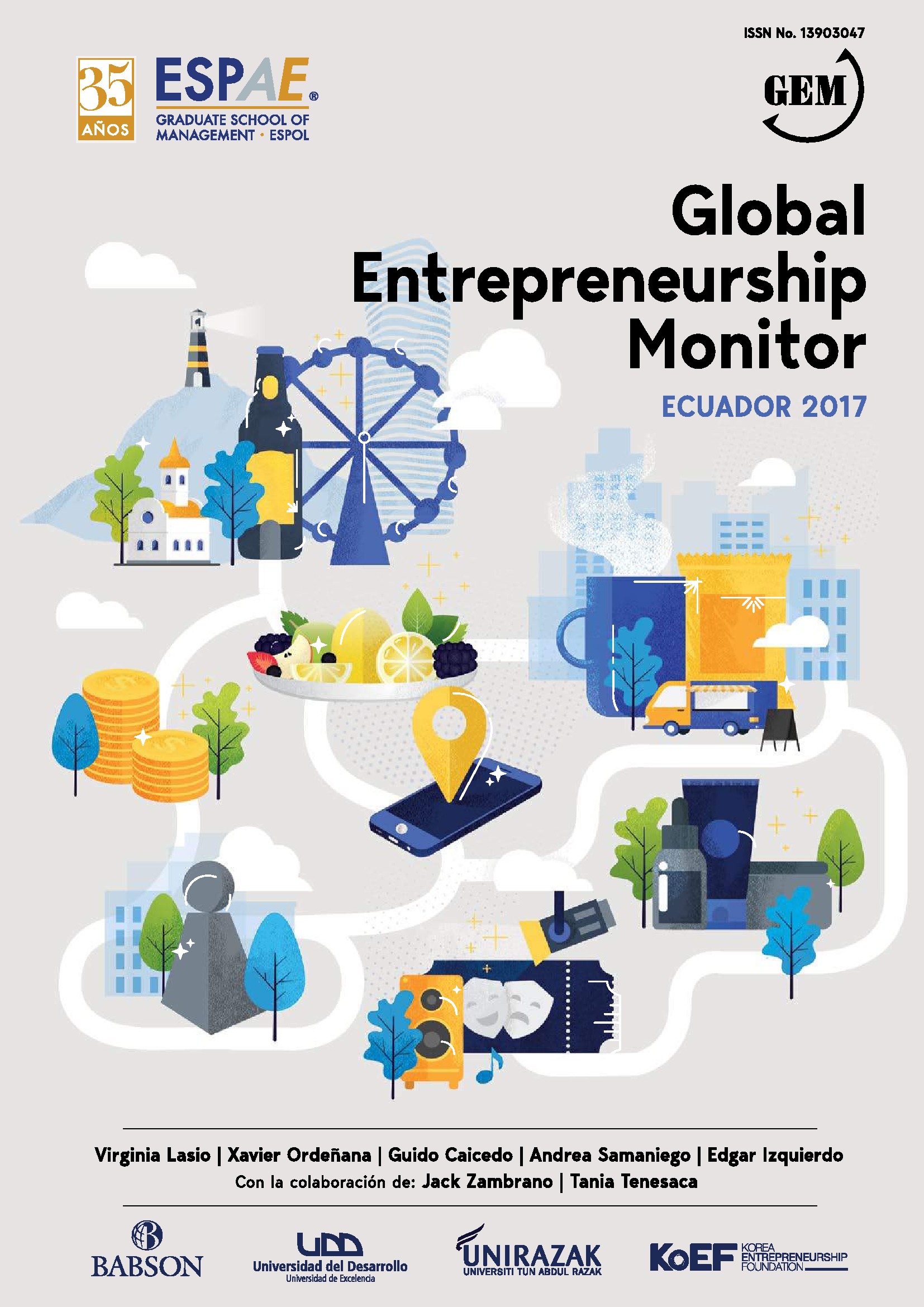 Year of publication: 2018
Category: National Reports
Language: Spanish
Upload date: 2018-08-20
This report provides a comprehensive and detailed account of entrepreneurship in Ecuador, based on a sample of 2060 adults and 37 national experts. In 2017, around 3 million of Ecuadorians were estimated to be starting or running a new business, based on the Global Entrepreneurship Monitor´s Total Entrepreneurial Activity (TEA) rate of 29.6%, being the highest of Latin America for 6 consecutive years, followed by Peru and Chile; nevertheless, it has gradually decreased since 2013. The difficulties to overcome the threshold of 3 months of operation persist; the main issues are financing and low profitability.