A significant post-recession increase in entrepreneurial activity
Most recent data: 2012
GEM data has been collected in Turkey both before and after the global economic crisis. This gives an opportunity to see how the activities and characteristics of early-stage entrepreneurs have changed over time: before the crisis (2006-2008) and after (2010-2012). The 2008-2009 global financial crisis had a profound effect; in the majority of GEM countries, the rate of entrepreneurial activity declined. However, in Turkey, since 2010, GDP growth has been accompanied by growth in early-stage entrepreneurial activity.
Turkey's level of entrepreneurial activity has seen a significant increase. The average level of early stage entrepreneurial activity (TEA) was 5.9% for the period of 2006-2008; this increased to 10.9% for the period of 2010-2012. Before the financial crisis, about 6 in every 100 adults were entrepreneurs; after the crisis, this figure rose to 12, demonstrating a more positive outlook for entrepreneurship in Turkey.

The prevalence rate for nascent entrepreneurial activity (businesses 0 - 3 months old) for 2006 - 2008 was 2.4%, rising to 5.8% in 2010 - 2012. On the other hand, 3.06% of the adult population in Turkey were owner-managers of new businesses (3 - 42 months old) in 2006 - 2008, increasing to 5.5% in 2010 - 2012. The increase in the prevalence of new businesses may reflect an improvement in the economic growth.

During the two periods, nascent activity showed a larger increase than did new business activity. This indicates a decrease in businesses that have survived beyond the start-up phase. From the policy perspective, supporting and mentoring entrepreneurs through the difficult process of firm birth is critical to the sustainability of start-ups in Turkey.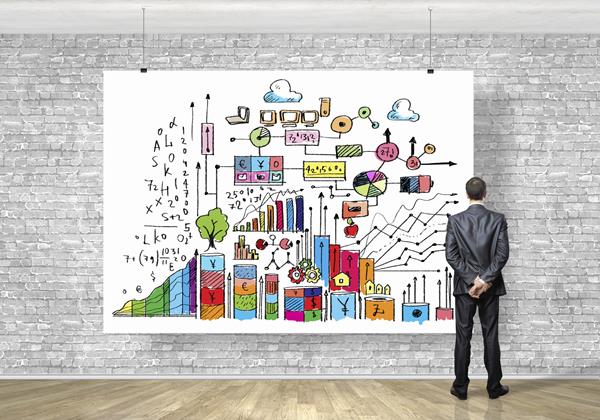 Not only did the number of entrepreneurs increased in Turkey; the quality of entrepreneurs improved too. The number of entrepreneurs who have turned to entrepreneurship in order to pursue a business opportunity, rather than out of necessity, increased from 3.36% (2006 - 2008) to 6.80% (2010 - 2012). Turkey now has a more favourable ratio of opportunity- to necessity-driven early stage entrepreneurs than it did before the economic crisis.

The demographic makeup of early-stage entrepreneurs has shown a radical change. People who start a business in Turkey now tend to be relatively older, of a higher income group, and better educated. There has also been a slight increase in the share of women among early-stage entrepreneurs after 2009. Since the crisis, individuals participating in early-stage entrepreneurship tend towards the more privileged end of society.
Innovation aspiration among entrepreneurs, in terms of product and business innovation as well as technological innovation, was higher in 2010 - 2012 than it was in 2006 - 2008. Firms using the latest technology expect less competition and introduce a greater number of new services and products to the market place. In Turkey, the proportion of entrepreneurs offering innovative products to customers exceeds the average for GEM participating countries. The rate of early-stage entrepreneurs with high growth aspirations in Turkey (2.77%) is higher than the average for efficiency-driven economies (1.26%), ranking Turkey 3rd among the 30 efficiency-driven countries participating in GEM 2012.

In general, conditions for entrepreneurship in Turkey improved 2006 - 2012. Experts interviewed as part of the GEM National Expert Survey awarded their most positive assessments to government support, the financial environment and government policies and programs. However, there is still room for improvement on these measures.

The expert assessment of Turkey's entrepreneurial ecosystem was highly critical in 2006; Turkey's score exceeded the average for the efficiency-driven economies on only two Entrepreneurial Framework Conditions (EFCs). However, great improvement has been shown; in 2012, expert ratings across all 9 EFCs were above the averages of the efficiency-driven countries.

The large gap between male and female entrepreneurship is cause for concern. It is critical to ensure that the institutional environment in Turkey supports and encourages female entrepreneurship in order to further increase female participation in entrepreneurial activity.

High growth expectation entrepreneurial activity represents a significant proportion of all entrepreneurial activity in Turkey. More selective support measures and policies are needed for those entrepreneurs; these high expectation start-ups have the greatest impact on the economy.

There has been a considerable change in the age of early-stage entrepreneurs. During the period 2010 - 2012, the share of young entrepreneurs decreased compared to 2006 - 2008. This reveals that entrepreneurship should be incorporated at all levels of the education system as well as outside the classroom.

Between 2010 and 2012, two thirds of Turkish entrepreneurs were found in the higher income level. After the crisis, an inflow of individuals who have higher income level into entrepreneurship occurred. Clearly, starting a company when one's household income is relatively low is difficult. This suggests that banks and other lending institutions need to develop more flexible lending policies for entrepreneurs, especially where collateral requirements are concerned. Special attention should be paid to these low and middle income earners.

Global economic conditions are still delicate. It is important to ensure appropriate support mechanisms and policies for promoting entrepreneurship in Turkey. These should be focused on backing quality rather than quantity.